PNW PGA PROfile: Bryan Tunstill and Brent Murray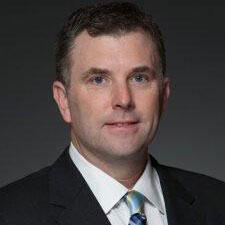 BRYAN TUNSTILL
Bryan played in the 2003 Hudson Cup Matches and previously captained the 2017 Hudson Cup Matches.

Hometown: Portland, OR

PGA Member Since: 1995
How did you get into golf as a profession and who were your mentors?
My older brother Mark and I started playing golf in our late teens. We missed the junior golf events as we were consumed with baseball and other sports – golf was just something fun to do every now and then. But then we got hooked, and we wanted to beat each other every time we played. When Mark turned professional at Oswego Lake Country Club, it opened my eyes to the possibility of becoming a golf professional. I always have looked up to my older brother and wanted to follow in his footsteps. So he was my first mentor.
My second was Brent Murray. When Brent became the Head Professional at Oswego Lake in the early 90's, I watched the way he interacted with members and staff – always a consummate professional. I wanted to be like that. I had a lot of work to do, not only my golf game, but learning the ins and outs of the profession. Brent led by example and I've tried to emulate that in my own career.

You were a Captain in the 2017 matches. Do you have any favorite memories from that year?
Having the Hudson Cup at Columbia Edgewater was quite the treat. Unbelievably, Columbia Edgewater had never hosted a Hudson Cup until 2017. I believe we have had more combined professionals and amateurs representing CECC play in the matches since its inception than any other Club. So to host it here as the Captain was a very fun experience. We tried to roll out the red carpet for the players and guests, although Mother Nature was in control that week a bit. I distinctly remember using a squeegee on the 5th hole in between groups to get the water off the greens. I'm glad I wasn't playing that year!

How is the Hudson Cup experience different as a captain vs. a player?
I've only been fortunate to make one team, so I don't have as much experience as many other professionals or amateurs do in our Section. But it's hard to describe unless you have played in one the pressure that surrounds the matches, particularly the singles match. You really don't want to be the person that loses a match, especially if it costs your team the overall title or not. I was paired (probably by purpose) against our 11-time club champion and frequent Hudson Cup amateur player Randy Mahar in our match. It was a duel that I won't ever forget, as we both shot 68's for a tie. I wish I would have buried that last putt…..

What are you most looking forward to in the 2021 matches at Oswego Lake CC?
It will be really fun to go back to Oswego Lake CC, and to get to hang out with Brent Murray as the other captain for the PNWPGA. Brent is so respected amongst our Section professionals and elite amateurs that have had the opportunity to play with or know Brent over his career. But I know it is going to be a bit of an emotional week for us all, too, as I will be thinking about our friend Sean Fredrickson and how much he would have enjoyed being a part of these matches. I think Freddy will be our good luck charm this year, as the Professionals play their hearts out in his honor. It should be a very special week at Oswego Lake in October.

---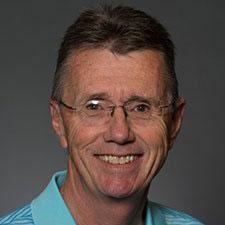 Brent Murray
Brent has played in an impressive number of Matches (1974, 1976, 1978, 1997, 1999, 2000, 2001, 2002 and 2004) and Senior Matches (2006, 2007, 2008, 2010, 2011, 2013, 2016, 2017, 2019 and 2020).

Hometown: Portland, OR

PGA member since: 1986
How did you get into golf as a profession and who were your mentors?
I got into golf as a professional like many guys did: I played successfully in college and wanted to play the Tour. I qualified to play the Ttour in 1981, but did not have much success. I wanted to stay involved with golf, so I started a job as an assistant pro at Willamette Valley CC. One of my biggest mentors and teachers in golf was Lee Brune, who was the head pro at Glendoveer Golf Course and my neighbor growing up. I started picking up balls for Lee's lessons when I was about 9 years old for minimal compensation and free golf. I also received tremendous support, advice, and help with my game from Bunny Mason throughout high school, college, and my professional career.

What is your favorite Hudson Cup memory?
I have a lot of great memories from the Hudson Cup matches Over the years. One that always stands out for me was a match I played as an amateur in 1976 at Sahalee CC. Jeff Sanders and I were playing Bob Duden and Bill Tindall in a Four-Ball match. Jeff and I were both young and excited to be playing these two great veteran pros. We took this very seriously. On the first hole, all four of us drove the ball in the fairway. I'm not sure in what order the second shots were hit, but when it was Bob Duden's turn to hit, and Bill had not hit yet, he looked at his partner, smiled, then picked up his ball and said, "Let's see what kind of game you have today" — leaving his partner to play us by himself on that first hole. I think Jeff and were more shocked than Bill Tindall was. I'm not sure who won the match, probably the pros, I just remember that first hole!

FRIENDS OF THE PNW PGA PERKS
OGA Members are also eligible for the Friends of the PNW PGA Perks program. Golfers must be subscribed to the Friends of the PNW PGA newsletter to receive the discount codes.
Post date:
Thu, 07/29/2021 - 12:31